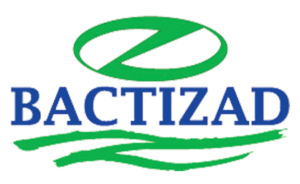 Up-To-Date
Our products incorporate most-up-to-date requirements.
Customer
Satisfying the customer is our daily concern
Technology
Our customers stay at the forefront of feed additives technology and profitability.
Bactizad
is dedicated toward developing a biological solution for agricultural by-product conversion to animal feed and to build up to bacto-enyeme line to improve animal (ruminants, poultry, rabbits, etc. …) performance.
Anaerobic bacteria are presenting the main source in both activities.
The company has marked its presence in the industry of veterinary feed supplements.
Owing to the technical licenses and brand patents in all the products, the company has marked a niche under the leadership of Dr. Hany Gado.
Moreover, the veterinary feed supplements offered by the company are considered as one of the best alternatives from antibiotics and chemical products which may be related to the human health concern in animal farming.
Our products are research-based, proved of high quality, eco-friendly, cost-efficient and replace valuable in animal farming antibiotics and chemical products which may be related to human health concerns.